Nevertheless, not everything was bad in this Corona year, that's why we also want to acknowledge the upside of the pandemic.
Unlike the other years before, 2020 was very positive and productive for us in Nice View in many areas.
The most important realization for us is that we have understood that every day as a family we have the chance to get to know each other better through time together and mutual understanding in order to deal with problems more easily in the future. Communication is the be-all and end-all for us - it is important for children to learn that even unpleasant situations can be solved.
The "Corona Year" has taught us to be a better and stronger family unit.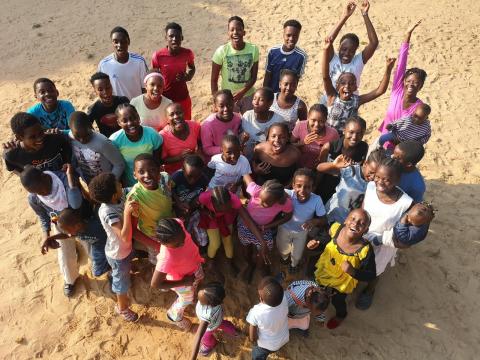 There were a lot of activities that we participated in to make sure that our children were built up both mentally and socially. As much as these activities were present in the years before, there were priorities that we set in 2020 that we as Nice View family are so proud of and motivated by as we witnessed improvement in different areas.
Mama Gudrun, put together a team by dividing our children into different groups. We were mainly concerned with recognizing, appreciating and encouraging the different categories of talents and abilities of our children.
One example is the Environmental Group, which plays a big role in protecting our environment and being forward-thinking.
Among other things, the children learn how to grow and care for our vegetables, herbs and fruits organically in order to increase our food source and also to pay attention to healthy eating. This also gives them a sense of ownership and it is also a way to teach our children how to be able to feed themselves healthy food from their own growing in the near future.
In the middle of the year we did a project with eggshells hung on the trees to protect our trees from various diseases. We were very surprised by the positive result and found that it was very interesting for the children.
The Handwork Group which includes activities such as crocheting, knitting and sewing also worked hand in hand to ensure that the level of creativity among our children was greatly improved.
By working with their hands, they train their fine motor skills, which have a direct impact on their overall development.
The more the children can move their fingers, the livelier their thoughts become.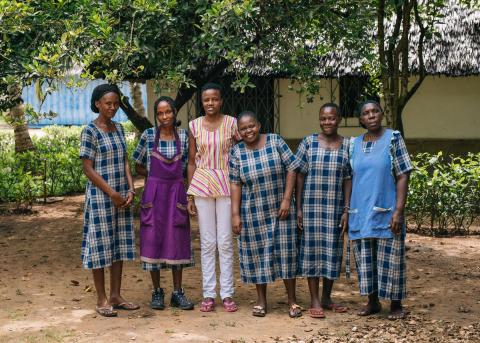 The Baking/Cooking Group focused on baking different types of cookies and cakes. They also tried many new cooking recipes that we got to try as a family.
Finally, we came up with the idea of making Saturday night a special family night for the children and their caregivers, where they can show their different talents and skills and feel the togetherness of a big family with different activities.
Every Saturday night in Nice View starts with a healthy smoothie, a special dinner, with creative table decorations. With colourful lights and a small disco ball and of course with music that everyone likes, the family evening takes its course...like with a family disco, dance competition, debates, movie or games etc. 
The children have a good romp before going to sleep and the caregivers can enjoy this highlight - a win, win situation for everyone. This helps them experience community at home which is our greatest desire at Nice View.
Since 2020, we have had a special theme each month, for which the children and caregivers decorate our Common meeting place - the dining hall.
The decorations are made by everyone together. Through handicrafts, children learn to develop creative ideas, implement them and their imagination is trained. They are occupied with one thing for a longer time, which promotes perseverance and the ability to concentrate.
The many group activities helped us to recognize, encourage and appreciate the different talents that lie dormant in our children. Thus, everyone felt engaged in one way or another.
In summary, we had a successful year in which each child became aware of their abilities.
We have also learned to think positively, to be optimistic and confident about the future, and to deal with difficult situations.
We would like to thank everyone who has supported us and we look forward to even better developments in the years to come.
Summarized by Nice View Children's Village Management Team
Mama Gudrun
Hannah Wanjohi
Doris Mukami